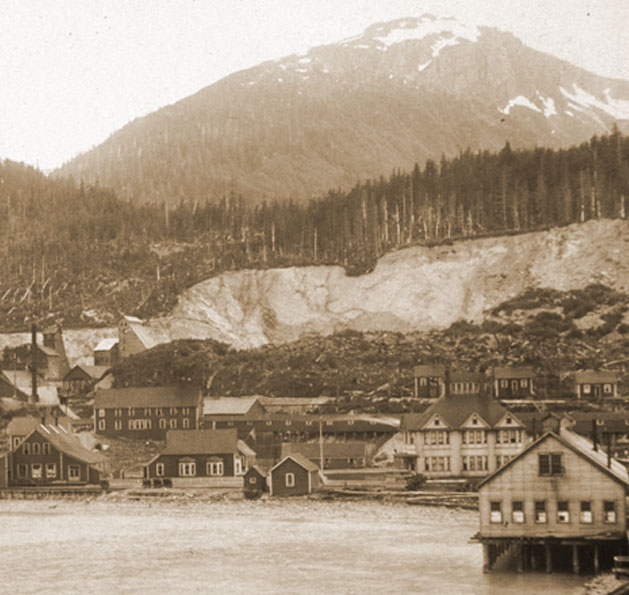 Our Mission
The Treadwell Historic Preservation and Restoration Society was incorporated in 2008 as a 501 (C) (3) non-profit entity to stabilize and preserve the remaining structures and foundations in the Treadwell Mine Historic Park in Douglas, Alaska for the purposes of public access, education, and enjoyment.
Our vision for this unique historical setting is to preserve for current and future generations the mine site and to make available for observation, inspiration and enjoyment an accurate portrayal of the scale of the operation and the story that unfolded at Treadwell.
The Treadwell Society will strive to maximize the potential of the Treadwell site to provide a coherent, educational and interpretative experience that tells the story of the Treadwell-an important piece of Juneau's history that has received little attention.
1882
5-Stamp test mill on Paris Creek
1883
Mess Hall and Bunkhouses Built
1888
First locomotive in Alaska
1890
Treadwell telephone service
1898
Alaska's first hydro electrical plant at 240 Mill
1899
300 Mill: first built on concrete foundation
1910
Alaska's first natatorium
1917
Cave In cripples operations
1926
Fire destroys Treadwell